LED Light Base, LED Base for Acrylic 16 Colors LED Light Base with Remote Control and USB Cable for Bedroom Kids Room Restaurant Shop
There is no limit to the array of LED lamps designs. From incredible geometric shapes to your favorite animals, car and many other options – you can find the model just for you.

The Touch Model
For a simple lamp with the basic controls, the touch variety can change between 7 colors and is operated based on a touch button on the base.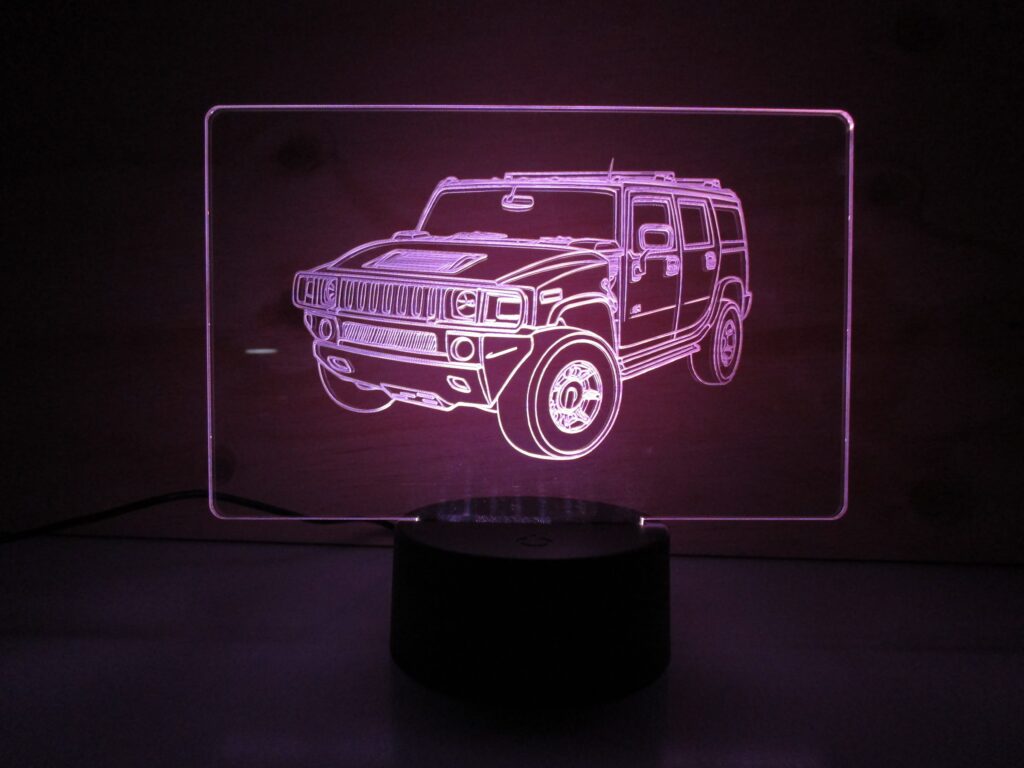 The lamps are made with a solid polymer base and comes with a USB cable included that is used to power the lamp. You can make the lamp wireless with your own 3 x AA batteries as well!
The Custom LED Lamp Features:
Provides over 10,000 hours of bright light.
Includes an energy efficient LED strip (Saving energy)
Touch button to turn off, turn on and change the color visibility.
Many Colours: White, Red, Green, Blue, Yellow, Cyan and Pink.
Multiple automatic color changing modes available.
Beautiful to have at home or at office.
Extraordinary Custom Gift!

Specifications:
Power consumer: 0.012kw.h/24 hours
LED Life: up to 30,000 hours
Plastic Plate Only 4mm thick / 0.15 inch
Light Base Height 38mm / 1.49 inch
Light Base Width 87mm / 3.42 inch
Optional 3x AA battery operation
Warranty available (Ask the agent for more info)
What's in the box?
Custom Text Decal For Light Base
Custom Design Plastic Plate
LED Lamp Base
Power USB Cord
Remote Control

Our Custom LED Lamp is awesome and you will probably want it for your Home Decor, kids room or even your office. You can choose your own design or customize your own lamp.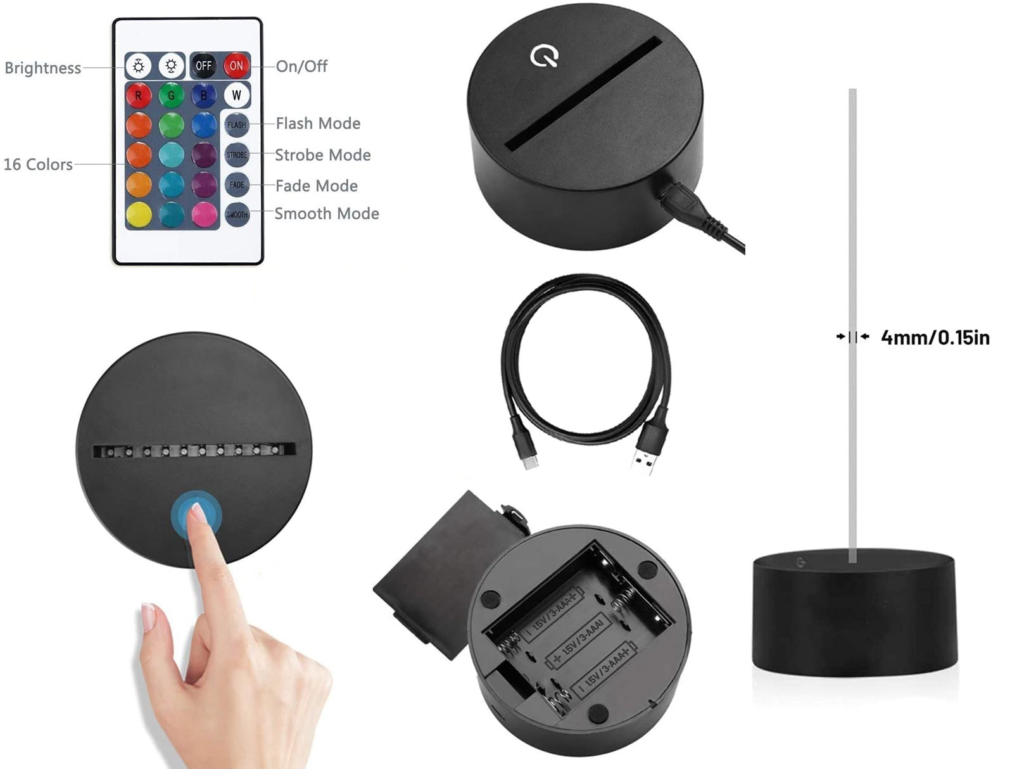 4 Different styles to choose from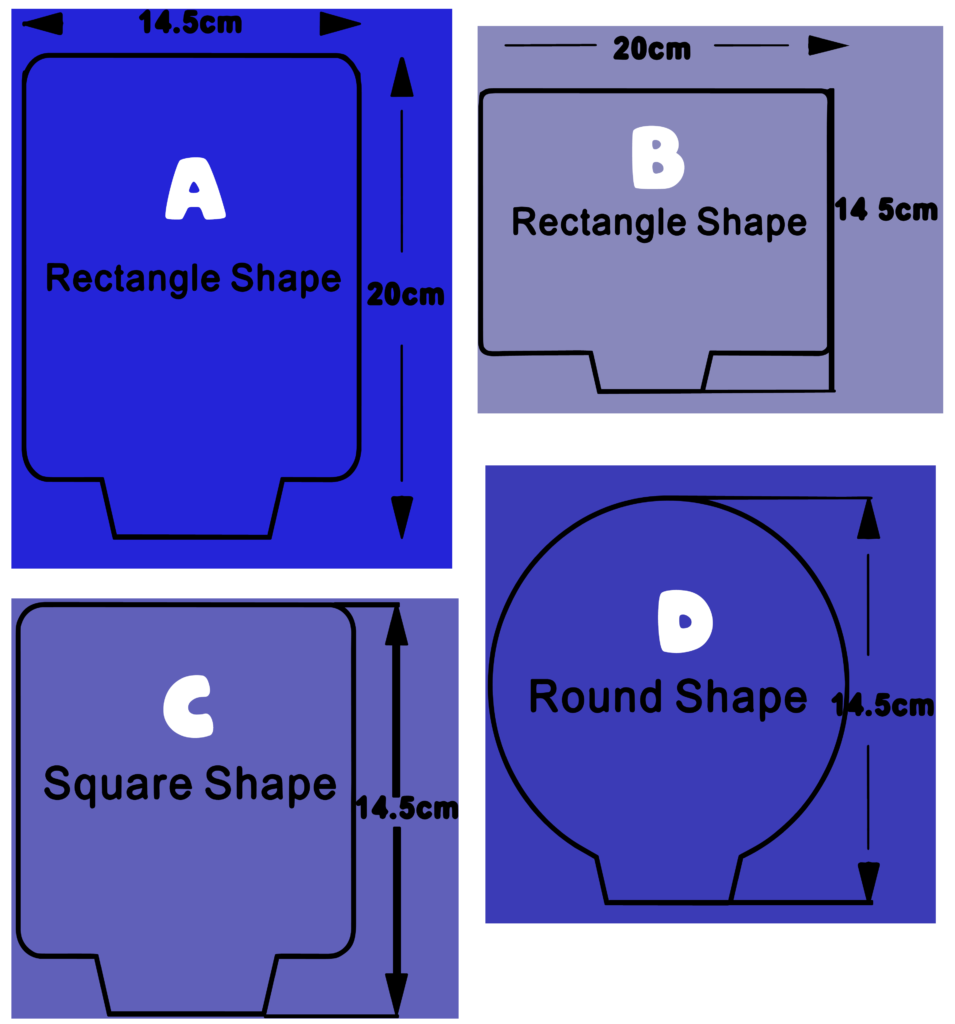 Prices range from $70-$160 CAD or $55-$126 USD depending on the complexity of the design.
All orders will be provided with an express shipping tracking number.

Contact us with your design idea!
or
View our currently available designs

All orders are made to order (custom)